SKU:ASCDUOPIDBLACK
Regular price
$1,725.00 USD
Regular price
$1,725.00 USD
Sale price
$1,725.00 USD
Unit price
per
Sale
Sold out
Pre-Order Ships by Friday, December 29
DUO - One thermoblock dedicated for coffee and one dedicated for steam for dual performance!

The STEEL range goes one step further and transcends home use. It is a semi-professional coffee machine for homes, offices, and even the Hospitality channel. 
 The vintage industrial look will become the centerpiece of any kitchen or office. The newest version of the Steel DUO PID includes a bevy of professional upgrades including improved volumetric controls, professional 58mm portafilter size, adjustable over-pressure valve, analog pressure gauge, improved no-burn steam wand, and thermoblock insulation. The Steel's new PID also includes advanced features like independent temperature control for the brew and steam thermoblock, pre-infusion, power-saving modes, and single or double-shot programming. The Steel DUO PID is the perfect setup for the home barista!
View more user resources and feature benefits.
View full details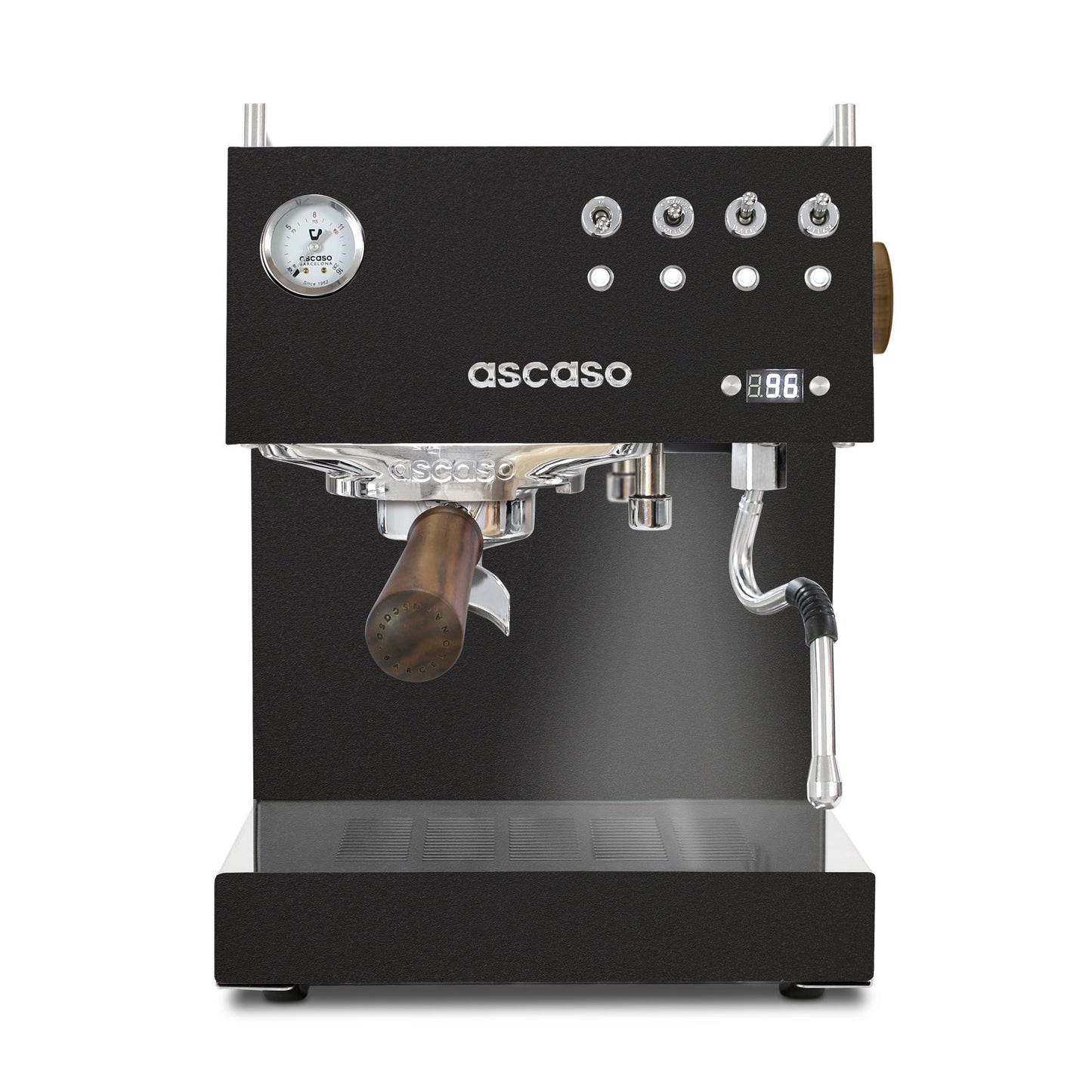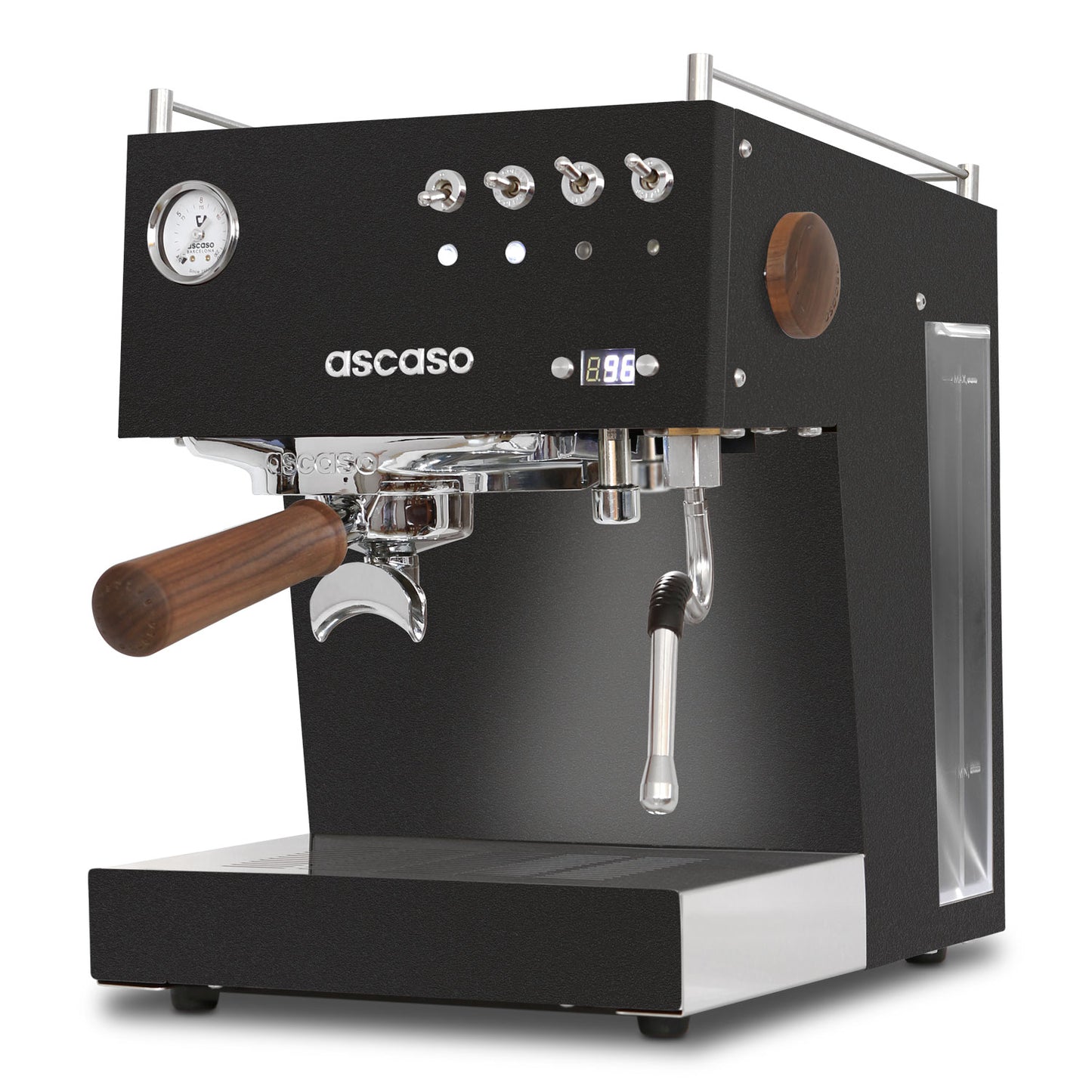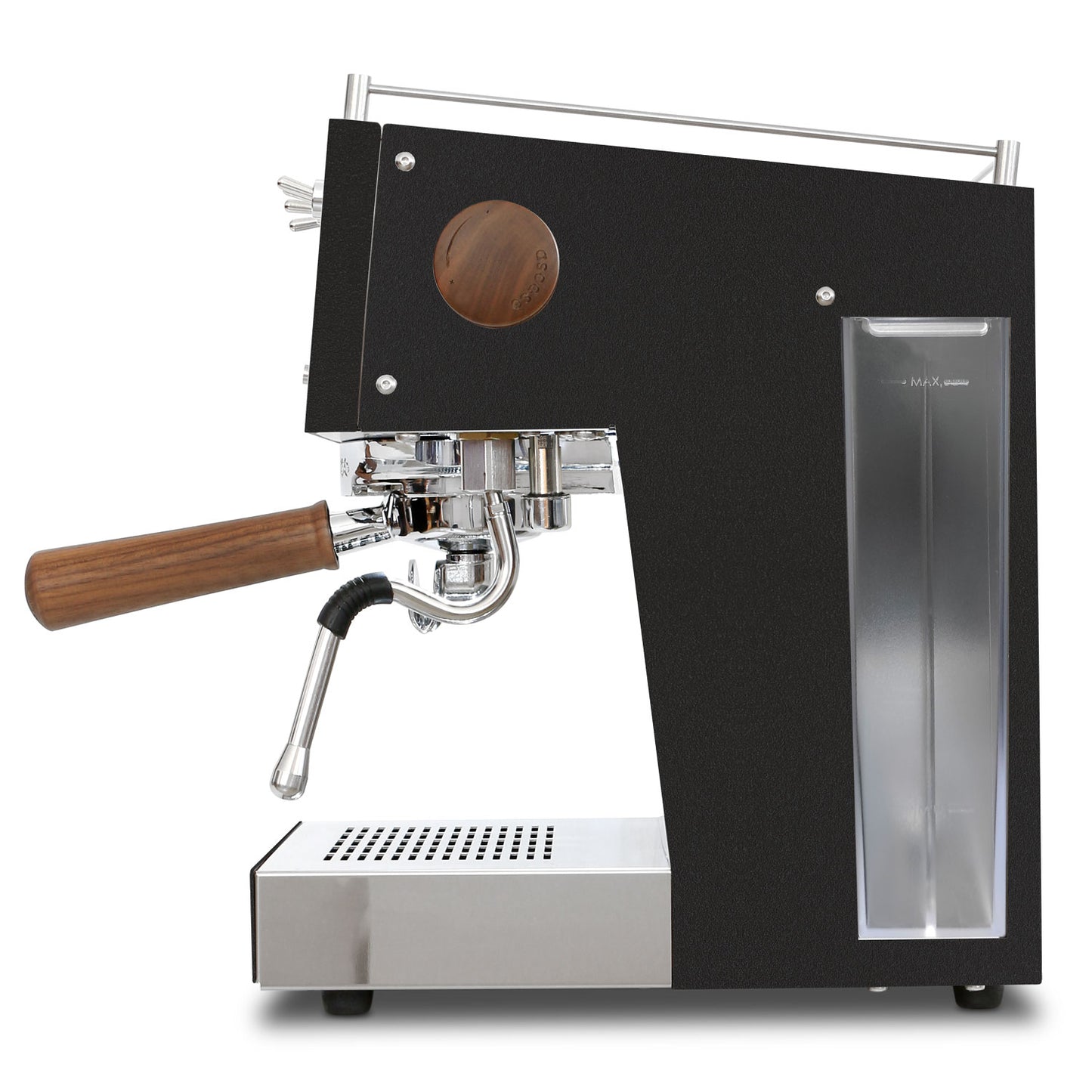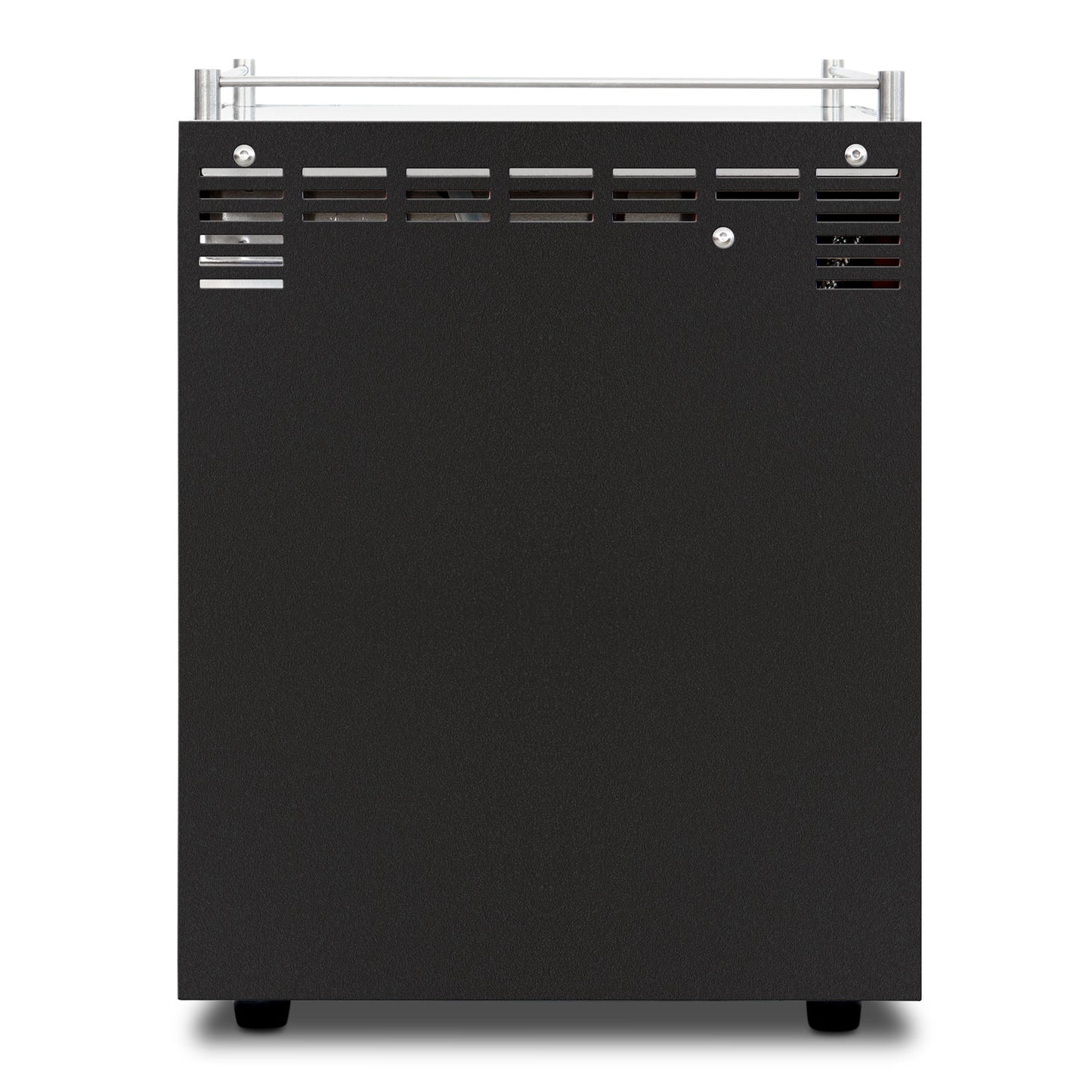 FREE STANDARD SHIPPING

All machines include free standard shipping.

SHOP WITH CONFIDENCE

12-month domestic warranty and 24-month commercial warranty on workmanship and materials.

ESPRESSO EXPERTS

We are standing by for any questions you might have.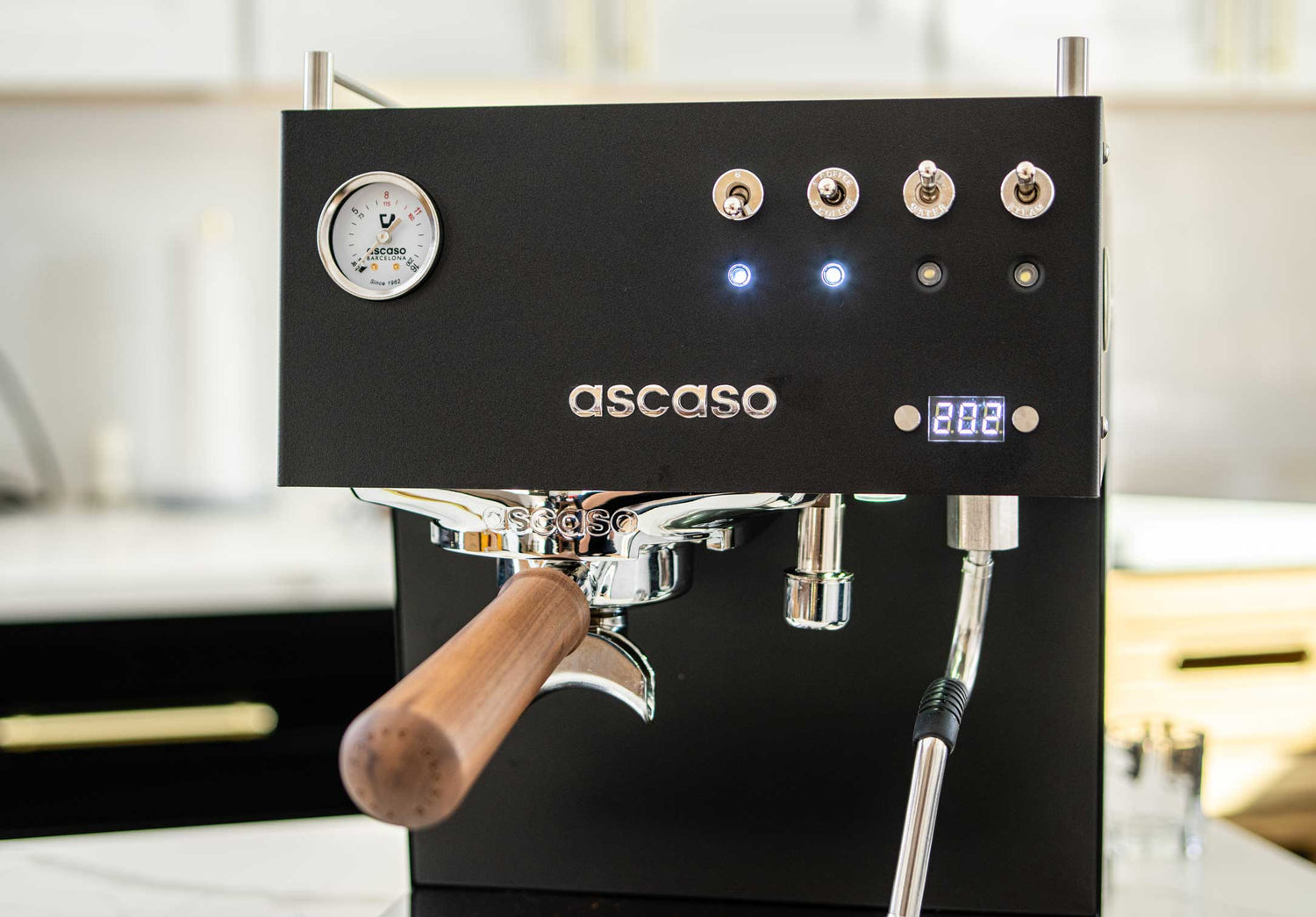 Electronic Group Temperature Control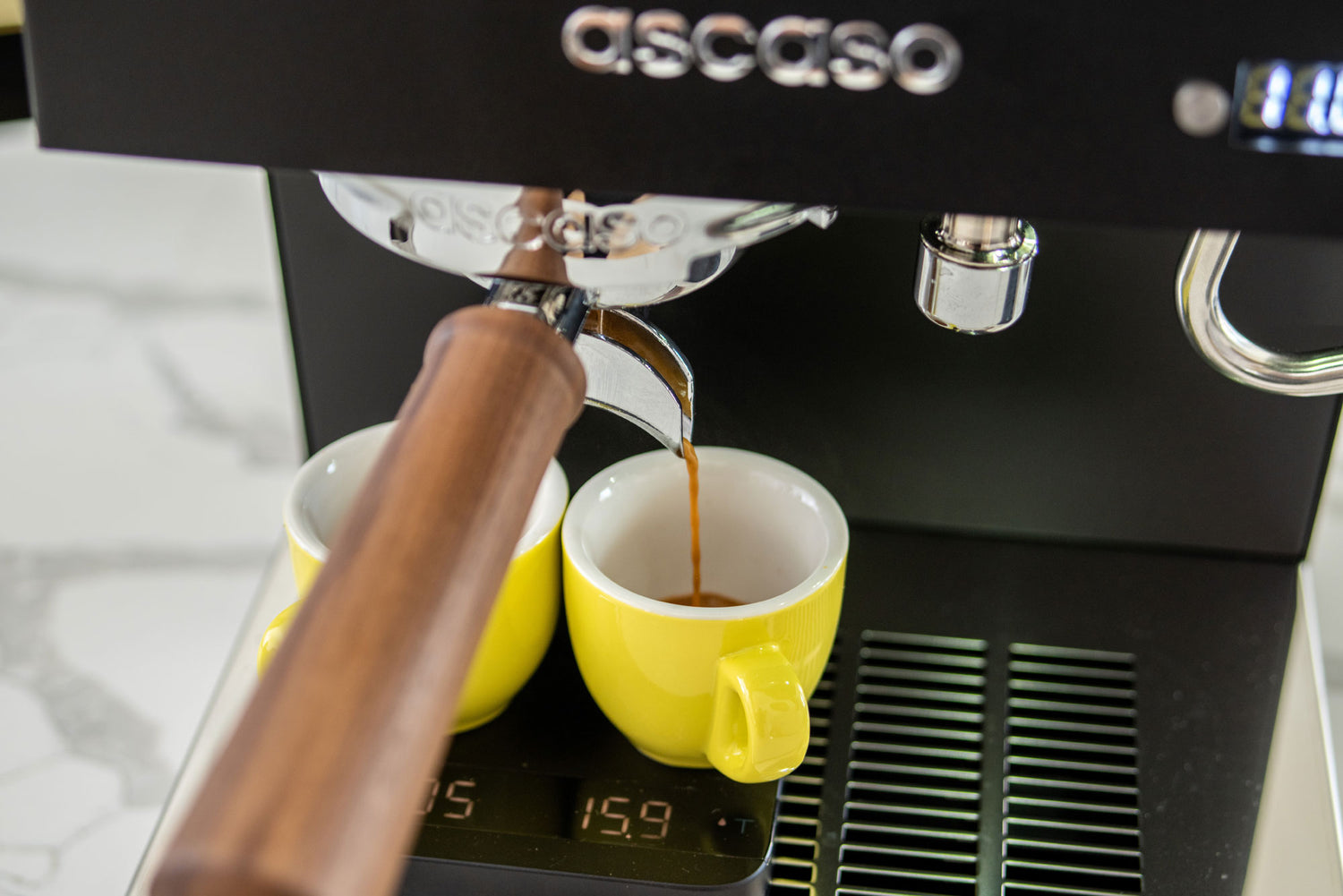 Quality Build with Professional Materials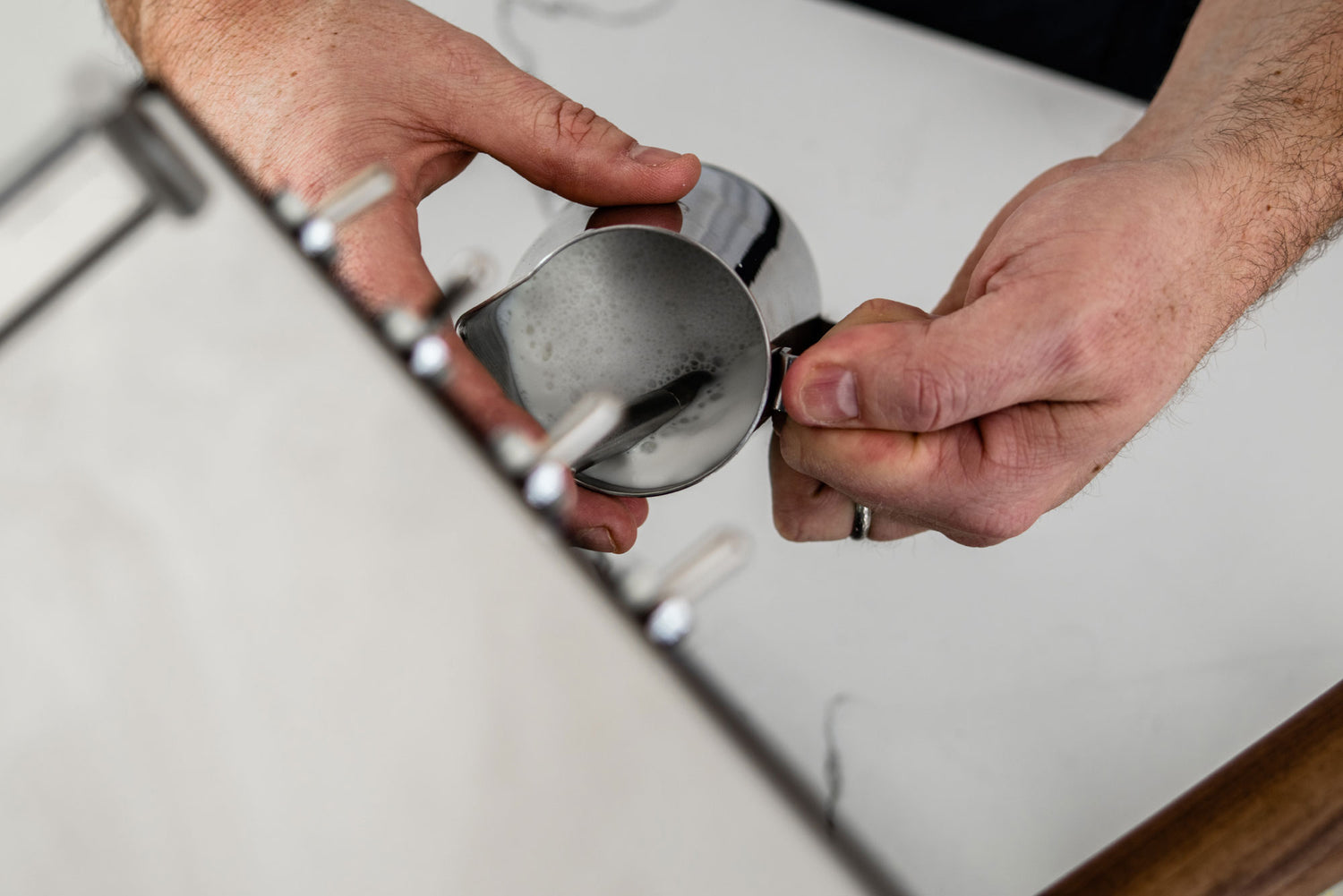 Powerful Steam and Clean Hot Water
Good machine but some minor upgrades needed
It's Aight
Brew LED broken shortly after purchase, build quality is just OK in my opinion. Steam wand is a bit to short and steam pressure is not consistent. Drip tray is not great. The shot volumetric programming is wildly inconsistent, virtually useless. Programming/PID menu is not great. Otherwise it does the job.
Steel DUO PID, Programmable Espresso Machine w/ Volumetric Controls, Dual Thermoblock, 120V (White)
Espresso Machine Nirvana!
My previous espresso machine was a Breville Bambino Plus, which I loved. It allowed me to experiment and figure out how to adjust all the variables in making espresso to produce a better shot. As typical of this hobby, I wanted to upgrade to a better-built machine.
I did a lot of research on the midpoint prosumer machines and discovered the Ascaso Duo. There were not many reviews on it, thus, I thought I would add one to help others that are in the same position as I was. Surprisingly, Ascaso is not as well known
in the US as in Europe but they have been around for a while; the company was formed in 1962. The Duo has been out for decades and has been upgraded through the years. The unit I bought is the current iteration, with rotary steam control and improved steam performance. Below are the pros and cons from my perspective.
PROs
Excellent build quality; adds confidence in long-term durability.
Dedicated dual thermoblocks allow side-by-side brewing and steaming.
Digitally displayed PID temperature control adjustable in one-degree increments allows you to set and adjust your selected brew temperature for the best shot depending on the beans used.
Displayed temperature taken at the brew head, not the thermoblock provides greater accuracy of true brewing temperature.
A large, easily removable water tank makes refilling easy.
The warming rack on top of the unit keeps your beverage warm longer.
Analog nanometer pressure gauge to monitor pressure levels.
Toggle switches for precise on/off switching; coincidentally matches aesthetics of Niche grinder.
Two LED lights when the unit is on allow easy monitoring of shot quality; looks nice when on.
Programmable switch setting for single or double shot makes it easier to produce and repeat consistently good quality espresso. Since I never make a single shot, I use that mode for flushing/cleaning.
Allows preferred volumetric shot programming, versus timed programming.
Water dispenser for making Americanos or tea.
Steam switch with rotary dial for activation adds control in steam dispensing.
The hefty walnut porta filter creates a nice feel and looks classy.
The professional 58mm portafilter size makes it easy to find accessories, if desired.
Has a generous stay-cool drip tray with "maze" design that prevents water from splattering when carrying the tray to the sink for emptying.
No-burn steam wand prevents burns.
Heats up to brew temperature in minutes to quickly get your beverage.
Absolutely gorgeous aesthetics with walnut accents enhance the ambiance of your kitchen/coffee bar.
Makes excellent espresso, which is the most important feature!
The shot timer makes it easier to dial in a quality shot and aids in consistency.
Adjustable OPV (over pressure valve) so you can maintain the desired pressure to your personal preference.
Pre-infusion of 1 to 5 seconds can potentially improve taste and aid in reducing channeling.
Programmable automatic cleaning mode makes maintenance easier.
Stainless steel thermoblock minimizes limescale build-up.
Freshwater is drawn for every espresso shot ensuring the best quality every time.
Comes in stainless steel or powder-coated white/black to match your personal taste and aesthetic.
Hoses inside the tank have screen filters to keep the water supply clean.
Includes 5 professional baskets (2 traditional, 2 pressurized, and 1 for pods), 1 stainless steel tamper,
1 blank basket for backflushing, and 1 walnut wood portafilter handle.
CONs
It would be nice to have a low-water LED indicator.
Programming is not intuitive.
The largest basket provided is for only 15 grams; if you want double shots you will have to purchase another filter.
A bottomless portafilter is not included (and is the preferred type).
Included tamp is useable, but not optimal.
The slope of the cup rack may cause cups to move backward and rattle depending on your setup, due to the vibrations when the pump is running.
The 20-amp circuit may be a problem for some; the unit comes with an adapter.
SUMMARY:
This is an outstanding espresso machine that hits the sweet spot of price, features, and performance. I highly recommend it!
Quality Product! Great Espresso!
This machine is built very well! The controls are solid. It heats up quickly. I don't have to wait to steam my milk. It feels like I am using a professional machine in my kitchen. Plus, their customer service has been amazing! The only thing I didn't like was waiting so long for it to ship, but worth the wait.